This year saw the fourth Crook Morris Wassailing event in the Lyth Valley, near Kendal. This ancient custom was revived by Crook member Judy Malkin, with the help of local farmers and damson growers Mr and Mrs Walker of The Row. The event is becoming well known, both locally and further afield (there were guests from as far as Shropshire this year), and we hope it is helping to raise the profile of the local damson producers. Wassailing is a folk tradition that aims to promote the fertility of the crops, and usually involves singing, dancing, drinking, dancing, more singing, more drinking, some dancing, drinking……… and general merriment and celebration.
Crook Morris, along with a motley collection of friends and visitors, assembled at the Lyth Valley Hotel at 1pm, and then walked up to Mr and Mrs Walker's house at the Row. We saluted out hosts with some traditional wassailing songs, and then sang in praise of the Wren (the "King of all birds"!). Simon, our Master of Ceremonies, then led the procession up to the orchard, with everyone following making as much noise as possible (and it was a LOT of noise!) to scare any evil spirits away. We all gathered around our "own" damson tree, and sang in praise of its fine appearance and abundant harvest last year.
Mark from Crook Morris had brewed a wassail cup made from damsons from our tree (very potent!), and we all dipped a piece of toast in the cup, and then hung the toast on the tree. Each person drank from the cup then passed it around until everyone had sampled it, some several times. We also had damson cake made by Judy, and fortunately there was enough for us, and for all of our guests and visitors.
After some more singing, we went back to the Walker's and performed some Morris dances for them. We were blessed with perfect blue skies and sunshine, although there was a frosty bite to the air. After we finished at The Row, we all went on to one of our favourite local pubs, The Hare and Hounds at Bowland Bridge, where Crook performed their traditional Mummer's Play and did some more Morris dancing. We were lucky to be joined by our friends from Legs Levens, the local Appalachian team, who did two of their dances. We then went inside the pub, where a session of singing, more dancing, more Mumming, drinking, eating, Rapper dancing, more singing etc. lasted until we were thrown out at closing time! All the members of Crook were presented with individual bottles of Damson Gin, which Judy and Jen from Crook Morris had made from our own damsons!
What a fabulous day we had, many thanks to: Mr. and Mrs. Walker, Mark, Judy, Jenny, Legs Levens, the staff at the Lyth Valley Hotel, the landlady and all the staff at The Hare and Hounds, all of Crook Morris, and all our friends who came to support us.
All Day Dance 1st April
Wow! What a successful experiment our all day tour to kick off the season has proved.
3. The side put a smile on a lot of faces, including our own.
4. We had a really good bonding opportunity, it was almost as good as having an early spring social.
5. Crook danced 24 of its 26 dances and that's more than we get through at the all day hall practice.
6. There were some mistakes but then there always are. As the season progresses we will improve.....oh yes we will !
7. It was excellent to dance to an audience, it is what it is about after all.
8. It was lovely to have most of our band out with us and I'm sure a better experience for them to play in a truly live situation.
9. We saved on the cost of a hall and collected pretty well which is a bonus.
10. I filmed 2 dances and the rapper. They are now on You Tube !
So from your foreman's point of view a truly worthwhile day, thank you all so much for the effort and joy you all brought to it.
Damson Day, Low Farm, Crosthwaite, 14th April
Damson Day, held in the Lyth Valley, Cumbria is an annual event Crook have been invited to for several years.
It is a splendid show featuring everything "Damson" and lots of other attractions besides. We had a good turn out of both dancers and musicians who entertained the appreciative audience for two half hour spots.
We danced and played well, albeit the occasional boob that hopefully only we noticed.
If you've never been, I can recommend it highly as an interesting day out.
Saint George's Day, Rifleman's Arms, 23rd April
To the Tune of St James Infirmary..

.
We went down to the Green in Kendal,
To meet the Rev'lers there
The Crookies and the Rappers,
To celebrate St George's Day,
To Rifleman's we gathered,
We drank the real ale, very nice,
But none of us were blathered.
The rain had poured down all the month
The worst April we heard,
But evening dry and breezy
At first a song by wondrous choir
How Georgie slaid the awesome beast

The time to dance had come at last
Molly Oxford was a muddle,
Martyn called out word like 'House'
Derek made his dance debut
With Lichfield and a Hey,
He pulled it off without ado
William and Nancy was the peak
Of specialist dance display
The style that they accomplished
Allie Park my personal fave
Was conquered with a flourish
My bloomin' hood came off again,
I'm puttin' it in the rubbish
The mummers play delighted all the crowd,
St George against the baddies,
Dan killed his brother dragon Sam
And stabbed him in the XXXies.
The King from Africa was there
And did all that he oughta
St George engaged to marry with
His blushing ugly daughter.
The prince of darkness she got slain
And rolling in the gutter
They lifted her to safety
But I think I heard her mutter.
The singing in the pub resumed
So many tunes about the May
As they nearly always are,
The somersault went smoothly
As he leapt towards the bar.
At half past ten we finished
With a song as best we might,
So Rolling Home resounded loudly
Then we went off in the night.
Upton Upon Severn 4th to 7th May
I have to admit to feeling quite a sense of adventure before setting off to Upton – my first time there, not quite knowing what to expect with reports of floods and a change of camping venue, and armed with what felt like only a sketchy knowledge of most of the dances!
By the time I arrived on Friday night, most of the Crook side were settled in to their assorted 'homes' for the weekend and many had gathered at Martyn and Jen's where wine and conversation were in full flow till the early hours of the morning.
Saturday dawned without rain, thankfully, and the bus laid on to take people in and out of Upton soon filled up with dancers and musicians of all shapes, sizes and kit.
To an unknowing outsider, it must have looked an unusual sight travelling by!
After Crook's show dance spot at the Kings Head, where I was happy to just watch and soak up the atmosphere, I was soon persuaded to join in at the Swan and the Plough. (It's funny how quickly you pick up the names and locations of the pubs in Upton!)
Sunday was a much brighter day weather wise and we started the day dancing again outside the Kings Head, with more of an audience, whilst waiting to take up position as the honour guard for the procession, which we only just made in time! Later in the day we danced March Past from Eynsham, and just about disappeared in a cloud of dust outside the Swan. The rapper side had two successful dance spots over the weekend – though they did take place at the coldest, draughtiest spot in Upton, so the rest of us had to huddle together to watch. It was worth it though!
Unfortunately, Saturday evening's fancy dress party had to be cancelled, as there was no room for our gazebo. Not to be downhearted though, most people headed into Upton and met up at the Swan for the music session.
A curry was organised for Sunday evening and a much appreciated bottle of fizz was produced by Simon to christen my van!
Several of us then headed into Upton for the ceilidh with Steam Chicken and a certain well known caller. Our singing of John Ball, from the top deck of the bus, earned us a round of applause from the lower deck. The singing continued as we wandered through Upton – but wasn't considered good enough to get us free entry to the ceilidh, despite our best efforts! Plans to heckle Martyn didn't come to much as we all threw ourselves into the dancing.
Monday morning's rain meant no more dancing for us. After making sure that all our vehicles were safely out of any danger of mud, Jen served up coffee before we all said our various goodbyes and began the journey homewards.
Despite the weather related problems, we had a great time. And if, as several people said, that Upton is usually better than it was this year, then I can't wait till next year!!
Hare & Hounds, Bowland Bridge, 14th May
Dancing seemed doubtful as we drove through heavy rain to Bowland Bridge but, before too long, we got a window in the weather and were able to dance outside as planned.
We moved into the pub later to socialise, play tunes, sing and dance rapper – Angie, Lynn and Derek making their debut!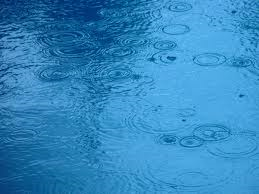 Waterhead, Ambleside, 11th June
Maggie Stockdale's Tour was a Dance Out with two of our local sides, Westmorland Step and Garland from Kendal, and Belfagen from Cockermouth. Both of these are women's teams and present their individual styles of North West clog and step dancing.
Crook as ever were the more raucous crew, dancing mostly Cotswold on the night, with a couple of border dances, and managing two sets for quite a few of the dances.
A final Bonny Green Garters combined all the sides and some of the spectators in a chain of dancers that stretched the Length of the prom, accompanied by massed musicians from
all sides.
A great time had by all, and a retreat to the pub when Morris hats had to be replaced by hankies-as-mozzy-nets as dusk fell.
What a fantastic Cumbrian dance venue enjoyed by all.
Monday 16th July, Britannia Inn, Elterwater
After weeks of weather more suited to ducks, continuing with the morning of Monday 16th being as wet as ever, who would have believed that by 5pm the rain had stopped and a glimmer of sun heralded in a fine evening.
A lively and welcoming audience enjoyed a range of dances from the Cotswolds, Border and some Rapper.
I can't in all honesty claim that our dancing was as good as we are capable of but, being Crook, as always, we thoroughly enjoyed ourselves.
A visit to the Vendee (France) June 2012
Monday 23rd July at The Globe, Kendal
with Westmorland Step & Garland Dancers and Legs Levens
2011 saw part of Crook's 30th celebrations take place in Kendal Market place. We were really glad to be able to have it based at the Globe Inn.
We hadn't been able to offer our local dance friends the opportunity to join with us as we were crammed full with visiting sides from away so Crook made the decision to have a night in 2012 and ask both the other Kendal sides to join us for a night of dance, music, socialising and a grand session in the pub afterwards.
What an excellent night. All 3 sides turned out in strength (eventually!) and Legs Levens "Kicked Off' first with a rousing set of Appalachian Stepping . They were followed by Westmorland Step dancing our own county's heritage of clog step dances saved and notated by the Flett family. Finally Crook itself danced its first elegant Cotswold dance and so we were up and running in front of a very good and appreciative audience.
This established pattern continued with variety added with garland dances (W.S. &G.) and Welsh Border dances & rapper sword (C) for well over an hour before we repaired happily into the upstairs of The Globe.
The music started with musicians from all 3 sides happily joining in with each others tunes, we all tucked in to the sandwiches provided by our landlady and there was a happy buzz of conversations as people chatted over what was happening in their side's world.
We all would like more members and there are signs of more interest in all of the Kendal sides which is fabulous. Everyone loves what they do and know that it gives immense pleasure to our audiences. What we want, of course, is to pass this pleasure on. So this autumn all 3 sides will be hoping for loads of new and even young new members at the practice nights !

This was the last night for one member of Crook's band of musicians. In the 3 years that David Craig has been with the side he's been an asset on several fronts and we will miss his abilities a lot. The side wish him, Geraldine and Hedley all the very best in their new life in ………the Cotswolds! I think a Crook visit might be in order?
Squire's Tour 30th September
Not quite the wettest day of the year but close!
Fourteen members of Crook gathered in the cafe at Levens Hall on the morning of 30th September and debated whether we were going to be able to do any dancing at all but then there was a brief lull in the rain. We carefully positioned the musicians in the only covered area in the courtyard – in front of the loos - and managed four dances before rain definitely stopped play. We even had a small but appreciative audience.
As the social event had been organised at Maggie and John Stockdale's for the evening Maggie was happy for us to go straight there, abandoning any thought of more dancing. The other venues entirely understood our need to cancel, so the Tour consisted of two stops, Levens Hall and Tullythwaite, Underbarrow.
Many thanks to Maggie for hosting us and preparing the wonderful food, to those who brought puddings and to Crook members for an entertaining evening.
Insword reunion, Dent Oct 2012
What a thoroughly enjoyable day I had around Kendal, Dent and Kirkby Lonsdale for the Insword Reunion.
Thanks ever so much for asking me to join you and thanks to everyone for making Viv and I feel so welcome. Pauline and Dennis provided amazing hospitality and fine food for everyone.
I hope we did not leave the party in unseemly haste, but we had quite a long drive back to be greeted by a ravenous cat! Though we were very grateful for the extra hour the clocks granted us.
It also made for a far more convivial day being joined by the Crook Rapper teams.
I hope you managed to enjoy Sunday even though the weather was less kind (judging by what we had in Ferrensby) and I hope everyone arrived home safely.
Apple Day 14th October 2012
After last year's wash-out, this year the weather was kind and better than had been forecast. In the first spot the audience was small but it increased for the second and third spots, helped by the chairs that had been put out so people could sit down.
Between the spots we had time to explore the stalls with their tempting produce and look at all the activities on offer.
We danced well for most of the time, just the occasional slip (which we hope passed the audience by). The Rapper side danced twice and their very own 'Tommy' made his appearance in their second spot.
Many thanks to the dancers and musicians. It was a good start to 2012-13.
Lancashire Day 27th November
Know ye that this day, November 27th in the year of our Lord Two Thousand and Twelve, the 61st year of the reign of Her Majesty Queen Elizabeth II, Duke of Lancaster, is
Lancashire Day
Throughout the County Palatine, from the Furness Fells to the River Mersey, from the Irish Sea to the Pennines, this day shall ever mark the peoples' pleasure in that excellent distinction - true Lancastrians, proud of the Red Rose and loyal to our Sovereign Duke.
GOD BLESS LANCASHIRE AND GOD SAVE THE QUEEN, DUKE OF LANCASTER.
To the people of the city and county palatine of Lancaster
On Lancashire Day we were invited to The Royal Hotel, Heysham , to dance Cotswold and Border Morris and North-East Rapper. Hmmm ...where were the clogs! So, to make this report more in keeping with Lancashire Day, I shall endeavour to write in the Lanky vernacular.
'' Itwer reet parky when Crook gang pitched up at t'pub, so's us settled us sells in pub near fire. Fust dance wer Ring o' Bells wi' just Dave and t'lasses. We got 'im through it though. Then itwer one of them funny Cotswold larks wi' 'ankies. Chillt t'marra we 'urried back t'warmth and us pints.
Nex' set, we did a champion March Past wi' 'ankies fair flyin'. Dave an' t'lasses took to floor again wi' Poacher. There were nobbut a few folk watchin' but little lad over road from pub came out special wi'his blanket. Good lad- he'll mek a gradely Morris man one day.
So, 'Morris bi Moonlight' continued wi' Rapper, more Cotswold and finished up wi' Border wi' us all lit up like 'Luminations'. Itwer like a little Blackpool! Grand!''
God Save The Queen, the Duke of Lancaster
For me, the 1st December is a bit early for Christmas spirit but it is always good to have celebrations in winter and the weather was suitably frosty for Crook's 5th annual Christmas Ceilidh. There was a wonderfully dramatic start to the evening with Tumbling Tom. For their opening number they stood on the dance floor singing in near darkness in their red costumes and a few LED lights. With their two callers, Fiona and Les, they provided varied dances for the rest of the evening and the floor was always full with enthusiastic dancers.
The mulled wine and fruit punch were popular and many people came back for refills. The mince pies all disappeared too!
The Revellers had two spots and, as always, sang out - they so obviously enjoy making music together.
Crook also started the dance spot in the dark as the Rapper side danced in black outfits with ultra violet lights picking out their white sashes and shoe laces and the Rapper swords that had been painted white. There was a bit more light during the Border dance as the dancers had attached sets of LED lights to their ragged jackets. The lights were definitely on for the Cotswold dance and the audience could see both sets of dancers clearly.
All the spot dances were well performed and well received by the audience.
Members of Crook always pitch in and help whenever they see a job that needs doing, whether it is manning the door, serving the punch and mulled wine or taking round the hot mince pies. Thanks to the members of Crook who volunteered to put decorations up and taking them down. This operation was quicker than ever before – obviously practice makes perfect.
Same time, same place next year?
Each year that Crook Morris undertakes this event I am overcome with pride and amazement at the abilities, the spirit and sense of fun that exist within the side.
Our subcommittee had identified some tweaks to enhance the experience for the guests. Lo and behold people just stepped up to the mark and so we had seasonal greenery to add to the wall decorations, a new recipe for the complimentary drink, different stage decorations and all this topped off with the side also grasping the idea of lights and no lights for our displays !
People had got used to the start of the night with Tumbling Tom singing from the stage and it leading into an opening
polka.
This year the audience was woken up by the band taking a central position in the hall from where they sang Steve Tomlinson's fine song 'The Lord Of Misrule'. Squire Gill welcomed everyone to this our 5th Christmas Ceilidh and a full hall and excellent mulled wine helped set the tone for the night.
It was a tremendous atmosphere. We have come to expect quality spots and this year was no exception. The Revellers go from strength to strength and obviously enjoy their singing which gives the audience a lovely full and warm sound and they had looked at their performance and developed it to include a coming on song, excellent. Crook's dances were crisp, very well performed and a real crowd pleasing entertainment.
I didn't think it would be possible to raise the quality of this event much higher now I'm wondering what on earth we can do to lift it still further next year. Well never fear we will, you can trust Crook so watch this space. Next year's date is Saturday 7th December, yes, we've decided we will run another!